Syngonium 'White Butterfly' Plant in 12cm Pot | Arrow Head | Indoor Houseplant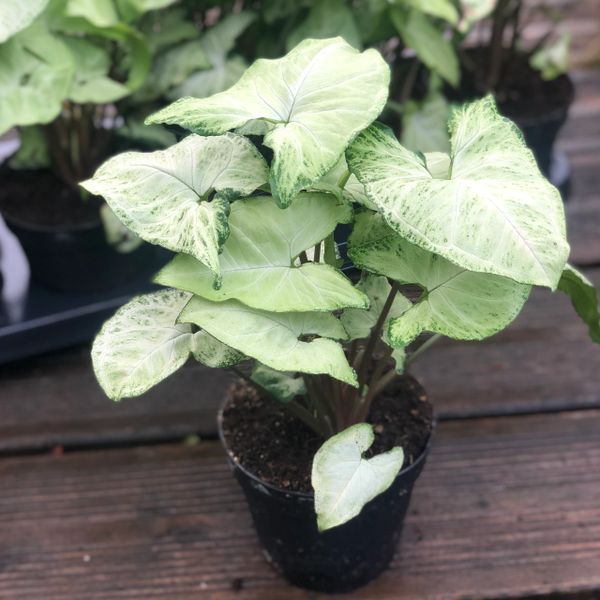 Syngonium 'White Butterfly' Plant in 12cm Pot | Arrow Head | Indoor Houseplant
You will receive 1 plant in a 12cm pot as shown in the picture.
Syngonium podophyllum 'White Butterfly' also known as the arrowhead plant because of its leaf shape. This elegant houseplant has interesting white foliage, with a tinge of green.
Care
Syngoniums are very low maintenance plants and will do well in any bright, indirect spot indoors. Water regularly during the growing season. It prefers to be kept moist like ferns but not saturated and waterlogged! Any excess water should be drained away.
Your plant will be dispatched by Royal Mail 1st Class and should arrive within 1-2 working days.
If you have any questions please don't hesitate to ask!