Dieffenbachia 'Compacta' in 12cm Pot | 1 Plant | Dumb Cane | Indoor House Plant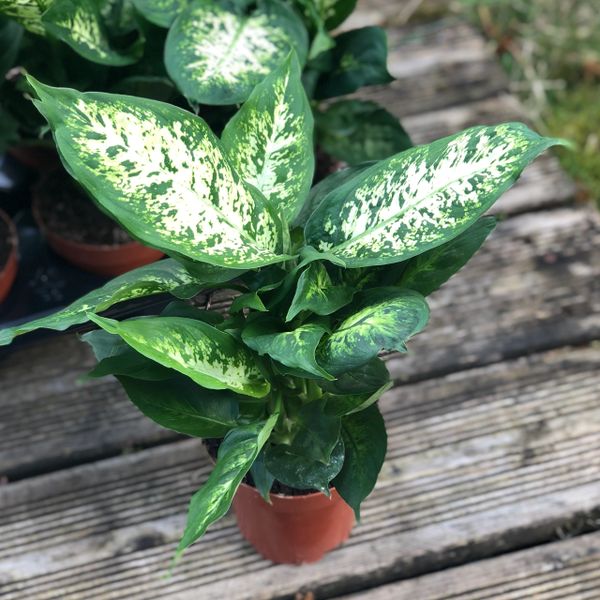 Dieffenbachia 'Compacta' in 12cm Pot | 1 Plant | Dumb Cane | Indoor House Plant
Dieffenbachia 'Compacta' also known as Dumb Cane is a beautiful plant with distinctive cream leaves speckled in green. This variety is more compact-growing than other types making it ideal for people who have limited space but want to add some greenery to their home or office.
Plant Care
For these plants to thrive let the soil dry out in between watering's. Don't let the soil become soggy and drain any excess water away. They prefer bright, indirect light. Direct sun will cause the leaves to burn! You can also feed your plant with a general houseplant feed during the spring and summer months for an added boost!
Your plant will be dispatched by Royal Mail 1st Class and should arrive within 1-2 working days.
If you have any questions please don't hesitate to ask!