Opuntia humifusa Hardy Cactus Plant in 10.5cm Pot | Outdoor Cacti | Indoor Houseplant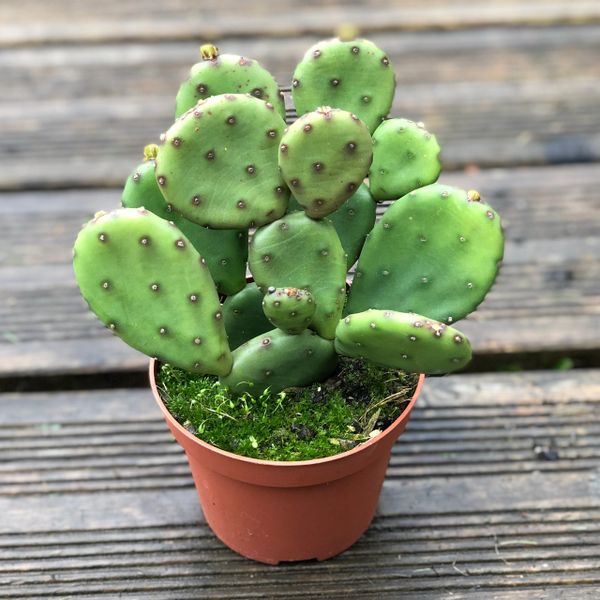 Opuntia humifusa Hardy Cactus Plant in 10.5cm Pot | Outdoor Cacti | Indoor Houseplant
Opuntia humifusa Is a very easy cactus to grow and is probably the best Opuntia to start with if you haven't yet begun to grow cacti outdoors in the UK. All it needs is a sunny aspect and a sandy, free-draining substrate. It will survive winter outdoors through long periods of sub-zero temperatures, heavy frost and deep snowfall. Of all the many Opuntia species that are fully hardy in the UK, Opuntia humifusa is probably the most suitable for British conditions, tolerating wetter conditions than most Opuntias. In cold weather, it shrivels somewhat, its skin crinkling and turning purple but when the warm weather of Spring arrives it regains condition and growth is rapid, sprouting many new pads and gorgeous yellow flowers which appear in early summer.
It also makes a great houseplant and likes a full sun location (ideally a south facing window) and let the plant dry out in between watering's.
Your plant will be dispatched by Royal Mail 1st Class and should arrive within 1-2 working days.
If you have any questions please don't hesitate to ask!