Set of 10 Mixed Cactus Plants in 5.5cm Pots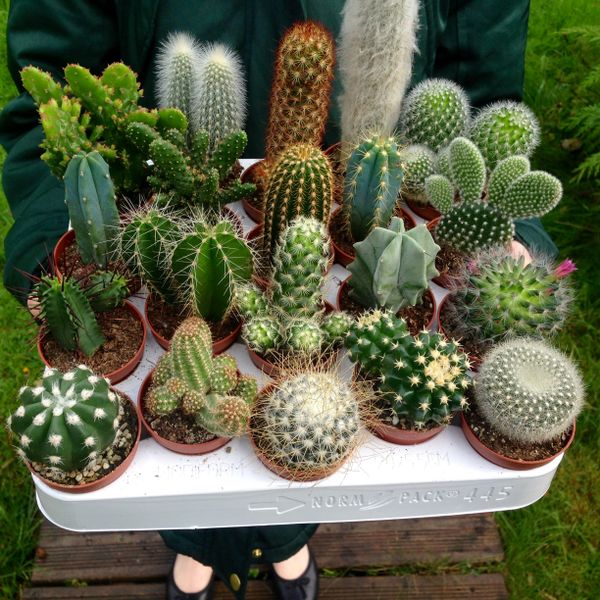 This very cool collection is for a collection of 10, 5.5cm assorted cactus for sale, ready for your collection or to give as a gift!. A little sun on a window sill, or in a planter on the patio, these little cacti are fun and you can't beat the price!
Each collection is randomly selected from my stock of over 40 different types of cactus. Be amazed as these cactus bloom gorgeous flowers at different times of the year. Remember, always wear gloves when handling cactus!

TRY TO ALWAYS WEAR GLOVES WHEN HANDLING CACTUS! 🌵

Plants are posted 1st Class Mon-Wed to ensure plants don't get stuck in depot.