Wedding/Events 
If your looking for succulents to use as favours or for any other event please get in touch for a quote. For wedding favours you can choose from a variety of pot styles from zinc buckets which are available in most colours to suit any theme, most popular being the classic silver zinc buckets.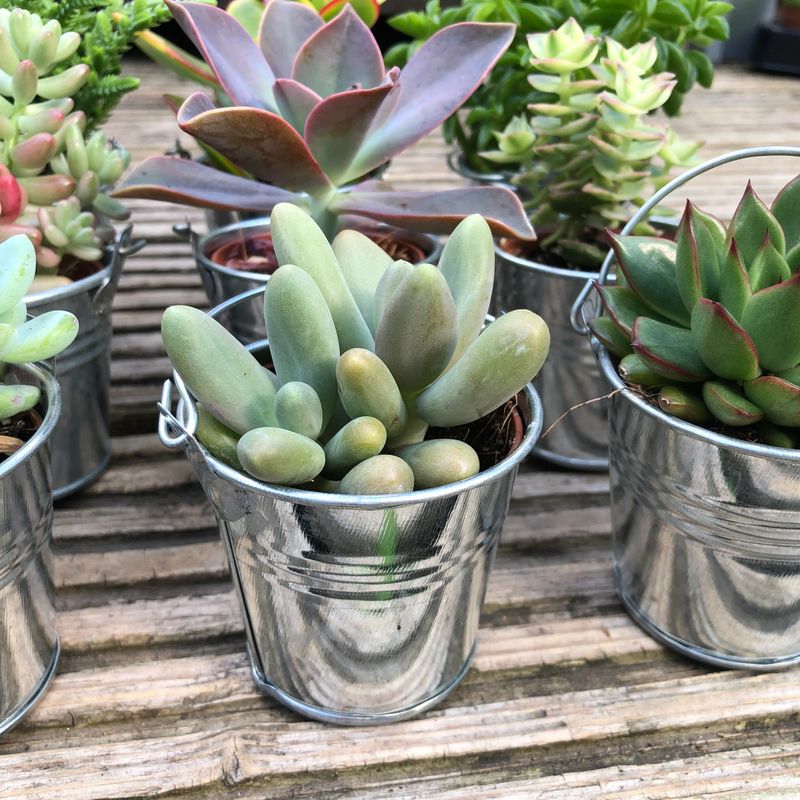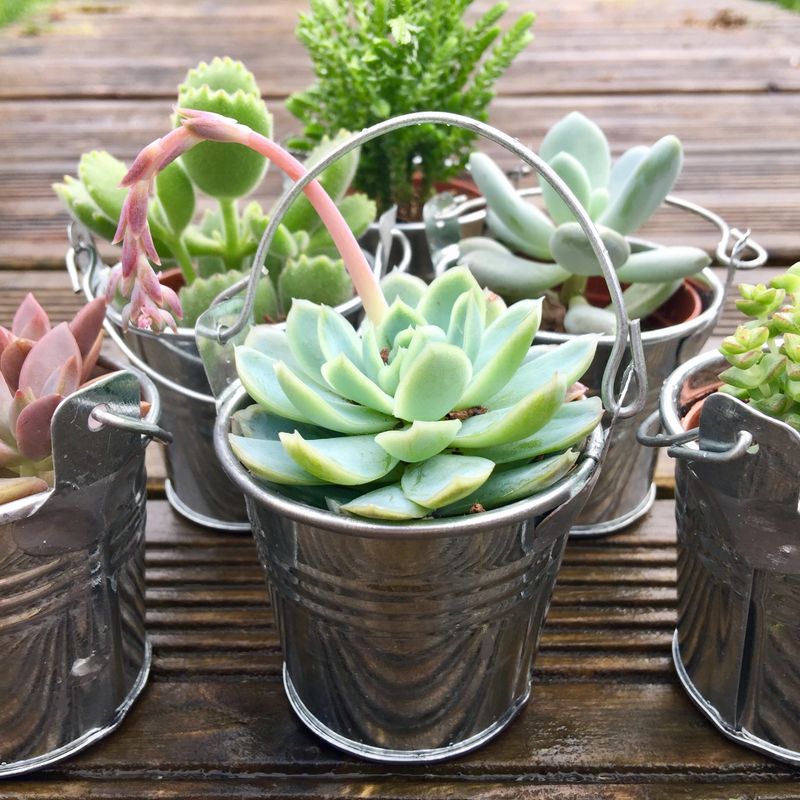 How tall are they?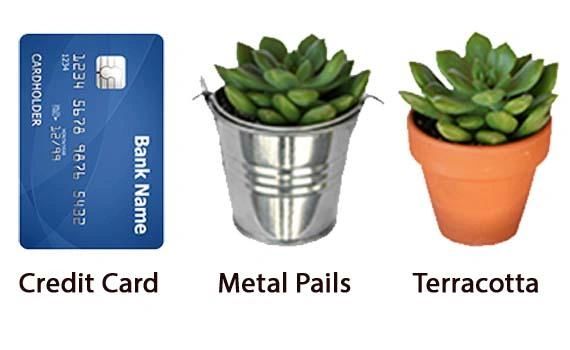 Can I collect in person?
Yes! If your also in Glasgow you can collect to save postage costs or local delivery can be arranged. 
How long is delivery?
For larger quantities I advise ordering a week or two before the event however I work hard to ensure delivery is quick and once despatched you should receive your plants within 1-2 working days. Delivery can also be delayed until nearer the time of the event to make sure they look their best which means you don't have to worry about care. 
How do my plants arrive?
To ensure safe transit each plant is individually wrapped so they arrive in perfect condition. Its best to unbox them within 24 hours of delivery!

Care?
Once unboxed place plants in a bright, sunny location and if the soil is dry a watering will also be beneficial but don't worry, cacti and succulents can go weeks without water so care is minimal.